Best places to go hiking in Iowa
Iowa is home to several great hiking trails and state parks, each having something unique to offer. But where are the best places to go hiking in Iowa? These Iowa State Parks not only have great hiking trails but they also offer campgrounds, picnic areas and tons of spectacular scenic views. Get your boots on and start hiking!
1. Maquoketa Caves State Park
Maquoketa Caves State Park has over 7 miles of trails through various terrains. Winding paths run along a creek, through limestone caverns and over cliffs. The trail to Dancehall Cave is a crowd favorite as this trail will lead you into caves of all shapes and sizes. If you're looking for some serious adventure, you need to check out Maquoketa, Iowa. Be sure to check if the caves are currently accessible.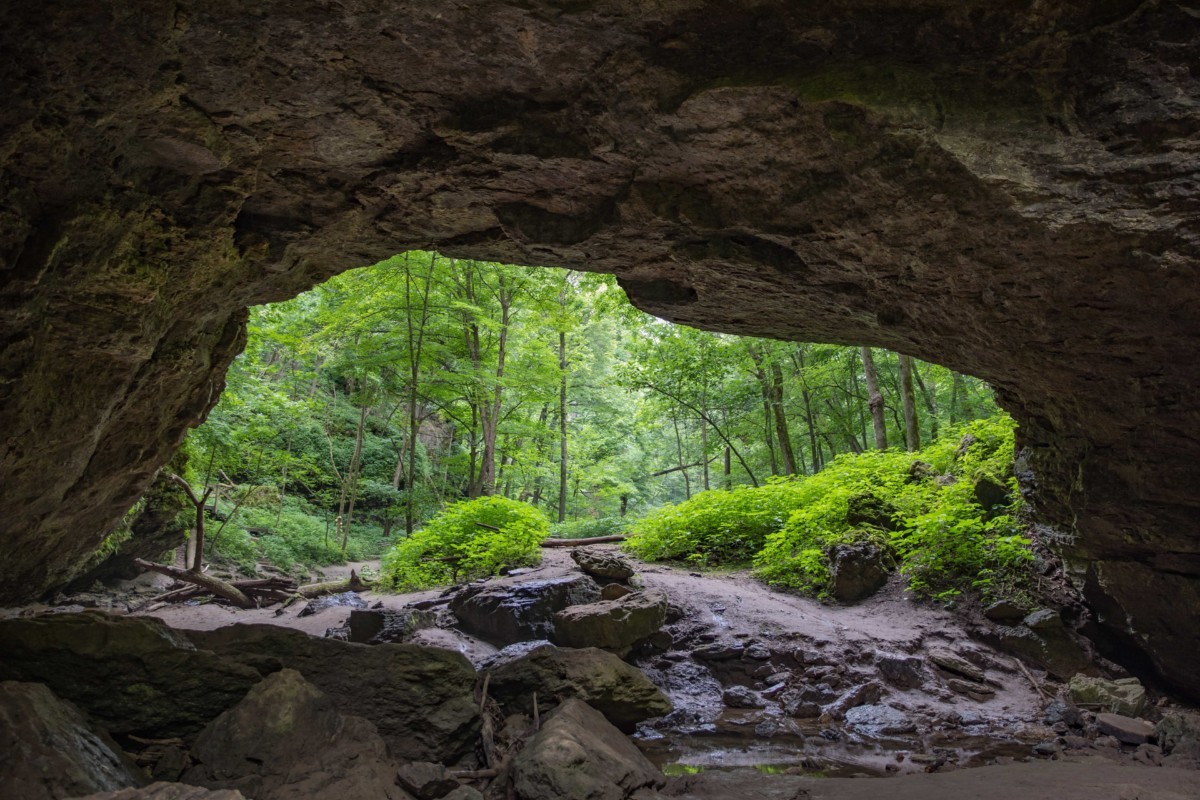 2. Ledges State Park
Who wouldn't love over 4 miles of hiking trails that lead to scenic overlooks? Ledges State Park near Boone, Iowa is known for its spectacular canyon views at Lost Lake overlooking the Des Moines River. Hike up and down steep slopes and enjoy some incredible scenery with a bird's eye view of picnickers and kids splashing in the creek. A popular Central Iowa destination for many local homeowners and visitors that you won't want to miss!
3. Pikes Peak State Park
Pikes Peak State Park has 7 great trails with beautiful woods, bluffs and valleys. Follow the trail to Point Ann and get a great view of the nearby town of McGregor, Iowa and see where the Mississippi and Wisconsin Rivers meet while on top of a 500-foot bluff. Pike Peak is a great place for hikers who want to see breathtaking view of Iowa.
4. Wildcat Den State Park
Located in Muscatine, Iowa, Wildcat Den State Park is known for its rock formations such as "Devil's Punch Bowl" and "Steamboat Rock." Be sure to hike to the restored grist mill or schoolhouse near the historic Pine Creek bridge. Almost 4 miles of scenic trails that looks even more amazing during the Fall Season.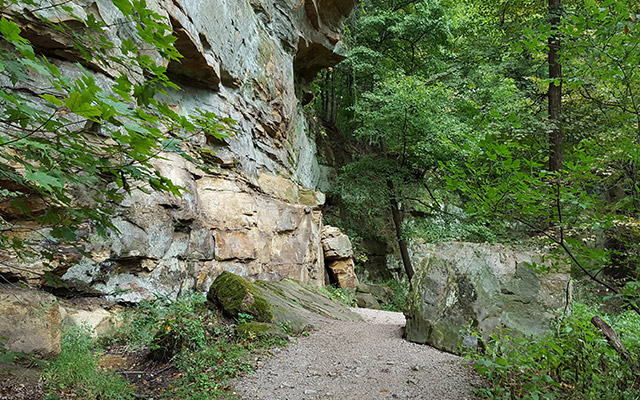 5. Stone State Park
You'll be amazed at the lush forest of trees and rugged terrain as you enter Stone State Park near Sioux City, Iowa. There are over 10 miles of multi-use trails that bring in mountain bikers, equestrian riders, cross county skiers, snowmobilers and of course hikers. Be on the lookout for deer, turkeys and other wildlife while out on these trails. Stone State Park can easily be considered one of Iowa signature destination parks.